How to Rekindle the Love with Anniversary Flowers?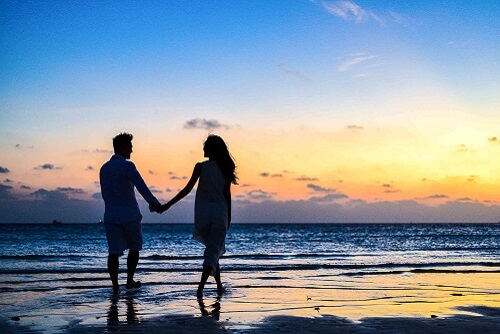 How to Rekindle the Love with Anniversary Flowers?
In this fast-paced world, sometimes we get so busy with our lives that we forget to appreciate the people we love the most. Therefore, it is essential that we express our love repeatedly, especially on important occasions like anniversaries. Anniversaries are the mark of commitment and journey together as a couple. It highlights memories full of life, laughter, and eternal love for each other, making it the perfect time to rekindle the love.
Flowers are an amazing way of doing so. Flowers have always been considered as a pure and sentimental gift, but you must give the right flowers to express your love and emotions correctly. Here are some tips that will help you choose the perfect flowers for your significant other.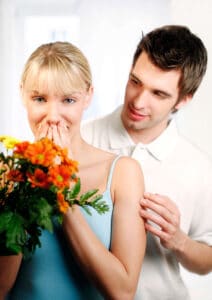 Which Flowers are best for anniversaries?

Colourful Carnations

Carnations, for ages, have been the traditional first wedding anniversary flowers as they represent young, passionate love. Legends believe that bright and colourful carnations lead to immediate and lasting love, making them the perfect choice for an anniversary.
Rose Flowers

Roses, as we know, depict a lot of different emotions; like the red rose symbolizes love and romance, the pink rose symbolizes gratitude, admiration, and joy, the yellow rose symbolizes friendship, the orange rose symbolizes enthusiasm and passion, and the white rose symbolizes innocence and purity. And all these feelings are the foundation of a happy marriage, making it a special anniversary gift.
Lily Flowers

Lilies are timeless flowers that depict devotion or purity. Thus, they reflect on the purity of your relationship and represent your journey together. They show what you've accomplished together as a couple. No other flower can show the integrity of your relationship as much as lilies.
Chrysanthemum Flowers

Chrysanthemums generally symbolize longevity, fidelity, joy, and optimism, which are the core beliefs of an Indian marriage. Therefore, Chrysanthemum bouquets are a great fit for an anniversary.
La Fleur has multiple Anniversary bouquet options which will send across love to your significant other and make them feel special.
To shower your significant other with love and romance, gift them the 50 Red Roses Bouquet, which will make them feel extremely special. To combine many emotions like love, friendship, affection, etc., into one display, one can opt for the Hot Mix Bouquet, which has 8 red roses, 8 yellow roses, 8 orange roses, and 1 gypsophila.
To get the best of all, we have a Jewel Bouquet, a combination of all significant flowers. It comprises 4 red roses, 3 pink gerberas, 4 pink carnations, 3 bi-colour chrysanthemums, 3 red chrysanthemums, 2 Asiatic lilies, 3 blue statice/aster and 3 greens.
Another perfect anniversary mixture of timeless and romance is the Large Rose and Lily Bouquet, which has 8 bi–pink roses, 4 pink/white oriental lilies, and 1 gypsophila.
---