Get Well Soon Bouquets for a Speedy Recovery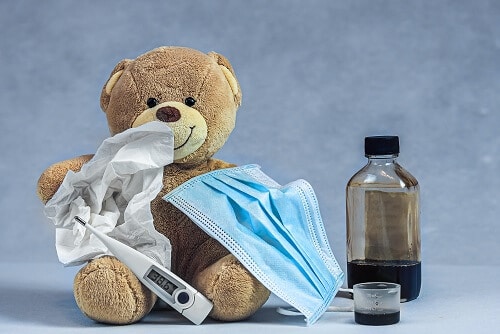 Get Well Soon Bouquets for a Speedy Recovery
La Fleur's Get Well Soon Flowers
A glimpse of flowers always brings a smile to our faces. Now imagine what wonders it would do to someone who is ill, quarantined or in a hospital.
We often wonder why flowers? We send people flowers because they are among the best ways to communicate emotions: sympathy, romance, joy, affection, appreciation, or apologies.
Wish your Loved Ones a Speedy Recovery!
In this time of the covid-19 pandemic, where people miss the warm human touch and crave to have people around, these flowers can show them heartfelt emotions and give them company. La Fleur offers you 'Get Well Soon Bouquets' to shower your loved ones with flowers and wish them a speedy recovery without having to go out in this risky environment.
Significance of Receiving Get Well Soon Flower Types
We often go overboard and don't understand what we should ideally give. We mustn't overdo or underdo it. So how do we decide on flowers? Don't worry; we've got you covered.
Every flower has its significance and stands for something. Some of the best flower options to wish your loved one good health are Chrysanthemums, Gerberas, Lilies and Roses. How & Why? Know the significance here-
Why Send Chrysanthemums Bouquet Online?
Associated with long life, optimism, and joy, which is what we want our dear ones to feel. Chrysanthemums flowers are every meaningful and most desirable, and their wide range of colours and varieties acts as a cherry on top.
Gerberas
Gerberas symbolize cheerfulness. We wish them to get better soon and brighten everything around them, so this is a great option.
Roses
People's ultimate favourite with the significance of so many things like innocence, gratitude, friendship and other things. But mostly, it signifies love in every form, and that is what we want to send across. Thus, Roses are undoubtedly the right choice.
Carnations
Carnations represent good luck and love, making it a great fit for the get-well-soon bouquet.
Choose from Get Well Soon Bouquets Options Available at La Fleur Online Florist
La Fleur gives you multiple bouquet options. You can decide what you want to convey through the flowers and choose your favourite one.
To send all your love, we have multiple bouquet options like a Large Rose Rainbow bouquet with 65 mixed roses and a Cool mix bouquet with 8 red roses, 8 bi – pink roses and 8 dark pink roses that might be the perfect fit; for your loved one!
If you want to send a bit of all emotion through different flowers together, we got that covered too. You can opt for options like Colour me happy bouquet or Strawberries and cream bouquet.
If you want to make their day brighter by sending them bright bouquets, we have that too. Autumn haze bouquet and Bright bouquet will perfectly fulfill that wish.
In these tough times of the pandemic, don't hesitate to shower your love globally with La Fleur Florist Online Bouquets. Send your love and emotion across to your dear ones online in few clicks, and happily wish them a speedy recovery!
---