What is Vaisakhi, and why is it celebrated?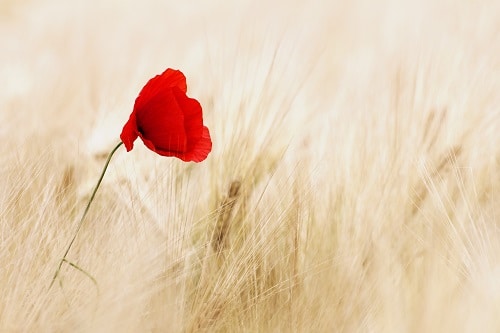 What is Vaisakhi, and why is it celebrated?
Vaisakhi, also known as Baisakhi, is a legendary harvest festivity celebrated in the spring season by Sikhs and Hindus in the Punjab territory for a prolonged period in other parts of North India too. Vaisakhi marks the beginning of the Hindu Solar New Year, usually celebrated on the 13th or 14th of April every year, 14th being this year.
While ceremonies take place predominantly in northern India, the festival is also commemorated worldwide in countries like Canada, Malaysia, Pakistan, Nepal, and the UK.
What happens at the Vaisakhi festival?
Hindus celebrate the origin of Goddess Ganga on this day, and in her honor, devotees assemble for a holy dip along the banks of the river Ganga. While that's the way Hindus rejoice Vaisakhi, Punjabi's do it a bit differently. In Punjab, Vaisakhi marks the harvest of the rabi crops, and farmers pay their tribute by praising God for a plentiful harvest as a token of prosperity.
Vaisakhi Celebrations in India
People in India celebrate Vaisakhi in their traditions. Still, the most common ones are dancing, singing, dressing in holiday finery, and observing wrestling bouts alongside relishing the numerous parades during this time.
Dancing and food are the main two ways of rejoicing this event. Men dance to Bhangra, and women dance to Gidda while enjoying holiday foods and special treats such as kada prasad (sweets).
This festival holds significance to Sikhs. Many Sikhs take this occasion to get baptized & parades called Nagar Kirtan by making their way along the streets singing hymns from a worship book known as Guru Granth Sahib.
Vaisakhi Blooms by La Fleur Online Florist
While the Vaisakhi festive smell is in the air for Punjabi's, Sikhs & Hindus, the best way to celebrate the new year is with La Fleur's fresh from the farm blooms to cherish this day for you and your loved ones.
Send Vaisakhi gifts online for delivering happiness, prosperity & joy, and loved ones in your life. This day represents the spring and marks the establishment of the Khalsa, also termed as Khalsa Sirjana Divas. Baisakhi festival celebrations are cherished with joy and exuberance, exhilarated by flower bouquets as a colorful token of love.
In such crucial times, occasions are when distance feels the most. To fill in this gap, La Fleur Online Florist gifts you the opportunity to shower love on your loved ones virtually, with colorful flower bouquets. Vaisakhi is the time of festivities and celebration, and what other than a bunch of hand-picked colorful flowers would denote it! From Chrysanthemums, Gerbera to Mixed Flowers, La Fleur has quality flowers for all occasions, including Vaisakhi!
La Fleur Florist's exceptional flowers give a unique contemporary look for traditional festivals.
You're one click away from ordering your loved one's colorful blooms that will bring out the Vaisakhi festive feels. Surprise them now, with such winsome gestures!
---